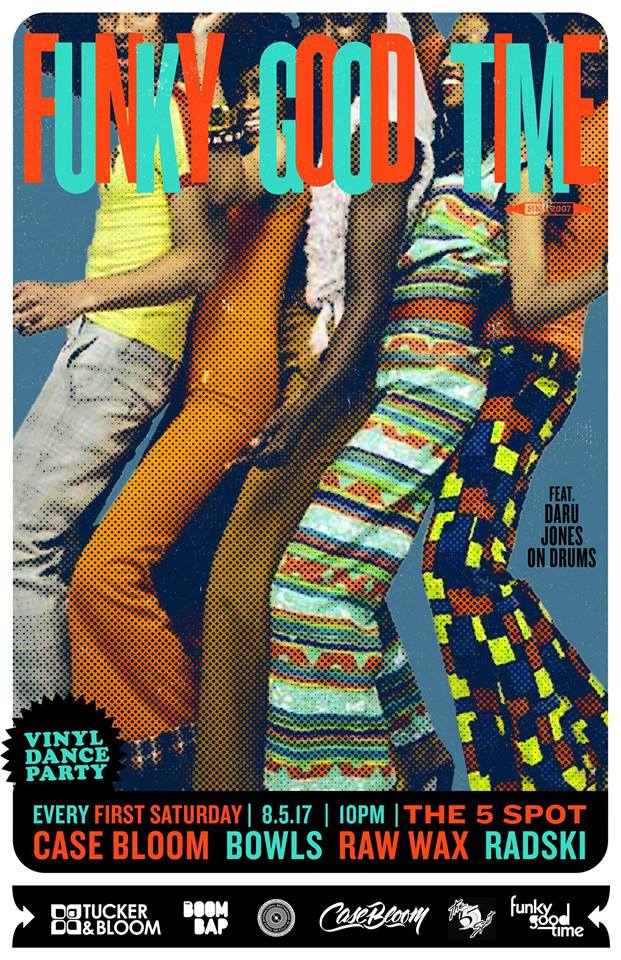 Nashville! Saturday August 5th is the return of FUNKY GOOD TIME at The 5 Spot! 2017 makes 10 Years of the party and we're excited to be bringing you another year of Funk, Soul, Disco, Latin, Boogie, and R&B records! DJ's Rad Ski, Bowls, and Case Bloom on the wheels and an opening set by RAW WAX! Daru Jones Official on the drums!
————————–————————–————–
————-
Funky records! Live Drummer! Dancing! AIRHORN!!
SATURDAY August 5th. 10PM. $5 COVER.