The BOOM BAP Nashville: Featuring Lil Dave and Casper (Event Recap)
06/25/2016 @ 9:00 pm

-

3:00 am

$10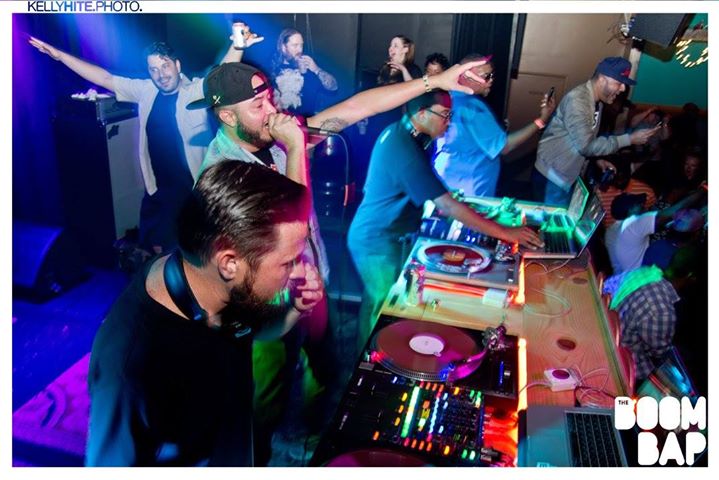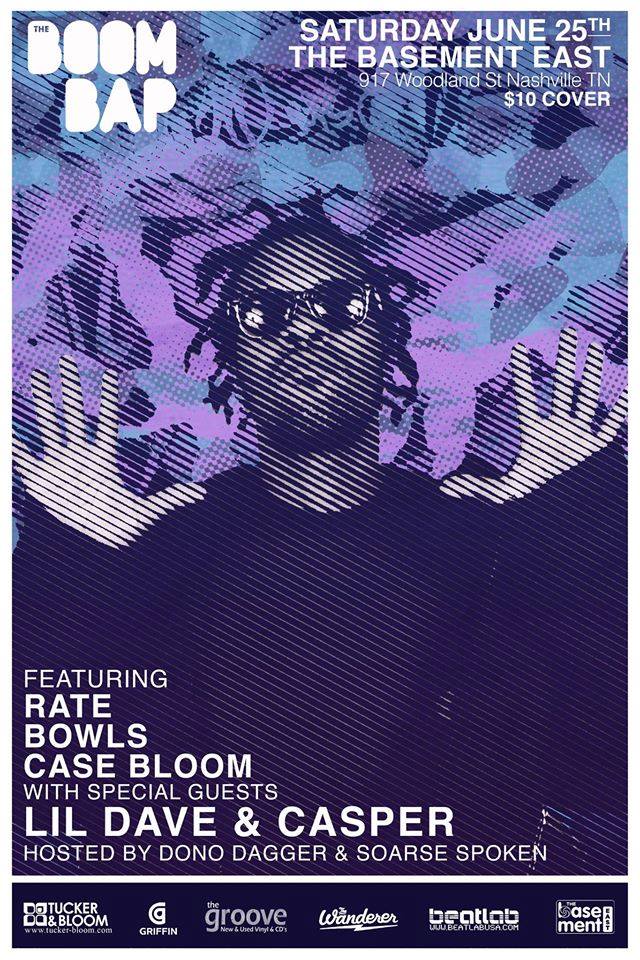 Say the name 'lil'dave' and an ingenue of class and aural distinction comes to mind. lil'dave channels the far reaches of the soul, all the while effortlessly combining taste, groove, and appeal with today's technology. Although his roots are in hip-hop, lil'dave is most widely known for his electronic escapades through house, broken beat, brazilia, acid jazz, funk and UK-inspired soul and rare groove. Through these genres, lil'dave defines his signature sound.
On any given day, lil'dave can be found behind the boards producing, in the crates digging, at the beats grinding, at the turntables creating. With demeanor calm and levels tuned, lil'dave brings crowds to a fever pitch, leaving them parched for more. He takes great delight in pleasing his treasured following and making them happy through the power of DJing.
Whether it be through showcasing rarefied gems on his legendary radio program (Eavesdrop Radio) or providing sonic leaflets as 1/6 of the multifaceted Illvibe Collective, lil'dave has the talent, drive, and the penchant for the art of moving butts.
Simply stated, lil'dave is the future of the funk!
www.soundcloud.com/lildave
www.illvibecollective.com
————————–——
It all started in the 90's when DJ Casper heard the sounds of DJ Magic Mike records on radio mixshows and at car shows that he knew DJ'ing was something he had to be a part of. Casper was taught by a family friend the ropes of mixing records, selection, etc and it just kinda grew from there into buying his own gear and records and practicing in the room and making tapes for his friends.
Fast forward some 20 years later and this hobby has become a full time job that has allowed traveling out of town for guest sets, holding down numerous residencies in Tampa, being one of the official DJs for the Tampa Bay Lighting etc and more importantly creating Ol' Dirty Sundays in Tampa that has been running for over 5 Years as of May 2016.
A true party rocker in the sense no genre or era is off limits when DJ Casper is on the set. No room is too big or too small. You never know what to expect; just expect everything to be funky and flipped.